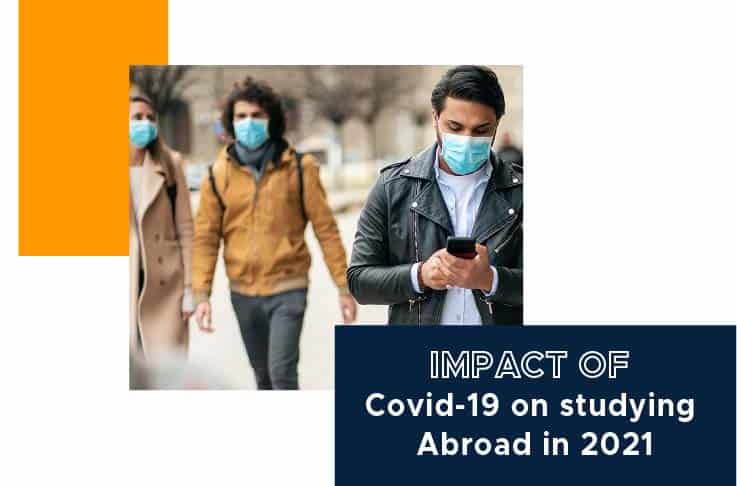 Millions of students are affected by the COVID-19 pandemic, including those aspirants who wished to study abroad. While this pandemic has forced students to reconsider their study abroad plans. At this period of time, it is very uncertain for those who are looking to study abroad, as the availability of job opportunities and getting visa applications done, to missing out campus experience and deciding on whether to stick to the plan or not, students are perplexed as to how they should plan on studying abroad amid the pandemic.
Even during the Covid-19 crisis, medical universities in Russia, Ukraine are still keen to welcome international students and are accepting applications. Safety Measures are being put into place as universities work hard to mitigate the impact of the pandemic.
However, whether you'll be able to study abroad or not will depend on the restrictions in the country you want to study in, and in your country.
The reactions of prospective international students to the current circumstances have been like around half of study abroad aspirants intend to postpone their entries until the next academic year, while the other half are looking for options to study in different countries and hoping to travel abroad to study on campus and continue their studies as usual.
Here's how you can try to address the Covid-19 threats;
There is no way we can predict when the pandemic is going to end or when international students will be able to do away with its effects. Various foreign universities have extended their application window for international students, giving them enough time to conclude on whether studying abroad could be a viable option for them or not. Through this, students will not lose a year rather attend classes online in the beginning and later attend classes on campus.
Many universities around the world have adopted safety measures. The safety precautions/measures may differ from country to country and every university is opting for a slightly different approach. Many universities have introduced special scholarship programs and have even reduced tuition fees in response to the outbreak of the novel coronavirus.
One of the study abroad options amid COVID-19 is to postpone the admission to the overseas education plan for a year, as it might help you with the financial stress.
Few important points you ought to consider while applying to foreign universities during this pandemic are as follows:
Make sure to know about the changes made in the application process, deadlines by the university.
Availability of seats in the course at the university.
Keep yourself updated with the changes to the dates of any entrance exams, course structure, language test requirements.
Check what all the safety measures have been implemented by the university to slow down the spread of the coronavirus on campus.
If you are still not able to decide what to do, then get in touch with ITCS, the best overseas education consultants in Bangalore, who can help you clear all your doubts regarding course, university, admission process, deadlines, fee structure, entrance exams, etc.. and help you pursue your medical education abroad. Choose amongst the best countries to study abroad in 2021 and pursue your dream career.